MyBenefitLink – A platform helping employees enroll into company sponsored insurance programs
Location:




Odense, Denmark



Industry:
Utility and Parking
Key Technology:
.Netcore / Kotlin / Swift UI
Park4U
Park4U is a parking app that was launched in Denmark in 2019 under the banner of Solvision. The app was created by Sixlogics to provide drivers with a hassle-free parking experience by simplifying the process of finding and paying for parking in busy cities. Park4U's vision was to become the cheapest parking option in several cities across Denmark while also providing a convenient and user-friendly app.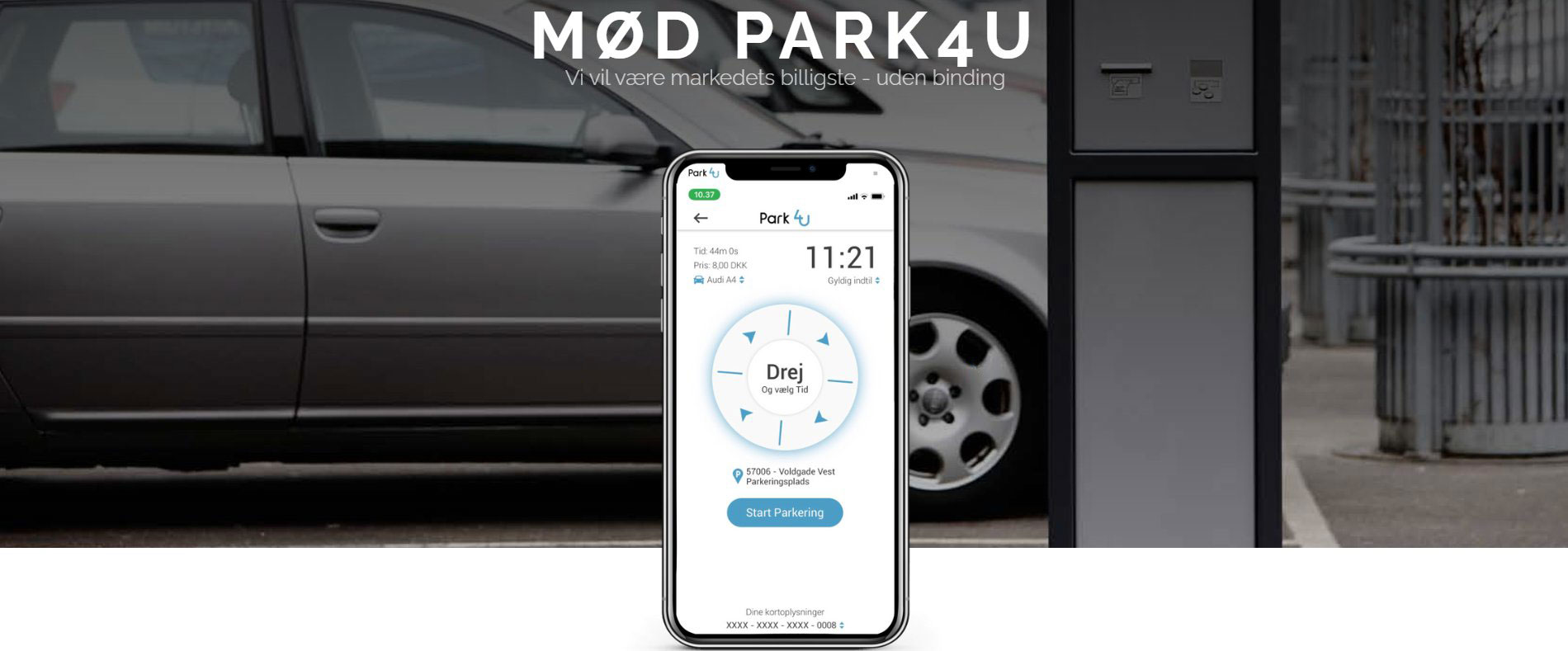 Challenge
There were several challenges in crafting an app whilst considering intricacies rising from several domains. One of the biggest challenges faced by Sixlogics was to build an app that will integrate, support, and complement the parking ticket machines of the vendor installed at the parking spots. Moreover, the project demanded strong coordination with government institutions. The challenge was to work in line with the government APIs in Denmark and devise solutions to keep the APIs intact. Another major challenge was to come up with market-competitive parking prices with a holistic and interoperable formula that would work in the whole EU region.
This is where Sixlogics comes up with Park4U app to provide ease of access, cheaper parking rates, and more. The main challenge for Sixlogics was to craft a product to compete with well-established parking companies that had a significant market share. To overcome this, Sixlogics had to offer a competitive pricing strategy and create an easy-to-use app that would appeal to drivers. The challenge was to come up with a unique formula which offers market-competitive prices for all sorts of parking places. Another challenge was to coordinate with the local government institutions that monitor and supervise the parking spots and machines. Sixlogics kept in mind that Park4U also had to establish itself as a trustworthy and reliable parking option in the eyes of drivers.
A team of 4 highly skilled and experienced programmers and strategists created the app flawlessly in three years period. As of now, the app team is engaged in its maintenance which enjoys spot on results. The end-product took a lot of close coordination and coalesce input from the local police department.
The Solution
Sixlogics addressed the challenges by offering the cheapest parking rates in several cities across Denmark, without any commitments. This gave them an edge over their competitors and attracted more drivers to use their service. Sixlogics also created an easy-to-use app i.e Park4U that allowed drivers to quickly and easily find and pay for parking with just a few taps on their mobile devices. The app eliminated the need for drivers to search for and wait in line at parking meters. Instead, they could start and stop parking sessions through the app, saving them time and stress.
Park4U also provided additional features such as push notifications to remind drivers when their parking time was about to expire, and the ability to extend parking sessions directly from the app if needed. These features further simplified the parking experience for drivers, making it an attractive option for those looking for a hassle-free parking solution.
To establish trust with drivers, Park4U provided transparent pricing information and clear terms and conditions on their website, which drivers could easily access. The website also provided a customer service email and phone number for drivers to contact in case they had any questions or concerns.
Results
Sixlogics, after carefully assessing the requirements, assembled a team of 4 experienced and highly skilled individuals. The programmers were at it immediately and completed the whole project within 6 months after the proof of concept. Moving forward, the team is continuously working on adding new features and providing support at the backend.
Since its launch, Park4U has gained a significant market share and expanded its services to several cities across Denmark. The company has received positive feedback from drivers who have appreciated the app's ease of use, competitive pricing, and helpful features. According to the Park4U website, the app has been downloaded over 250,000 times, and the company has more than 50,000 active users.
Park4U's success is evidenced by the growing number of users who have downloaded the app and used it for their parking needs. The company continues to expand its services, and with its innovative approach to parking, it is poised to become a leading player in the parking industry.
Sixlogics assembled a team of highly talented and skilled programmers that worked directly with the client's CTO
The team finished the front and backend work in efficiently within given timeline.
The team is now continuously engaged in maintenance of the CMS, app, along with live support to the clients whilst adding new features.
Conclusion
Park4U has successfully addressed the challenges of competing with established parking companies by offering competitive pricing, an easy-to-use app, and transparent pricing information. The company has established itself as a trustworthy and reliable parking option, attracting a growing number of users who appreciate the convenience and simplicity of the app. As more drivers seek out hassle-free parking solutions, it is likely that Park4U's growth will continue, and the company will become a leading player in the parking industry.